A fun-filled package arrived again from...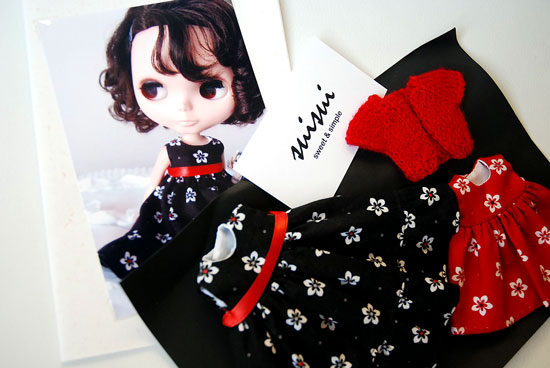 suisui, S&Sちゃん♪
毎年お誕生日プレゼント送ってくれてありがとー!
You are super good. I havn't made dollie outfits for the longest time...
I LOOOOOVE this color combination!!!




And look at Koharu in suisui design.
She looks soooooooo cute! XD
I love the combination of black and red.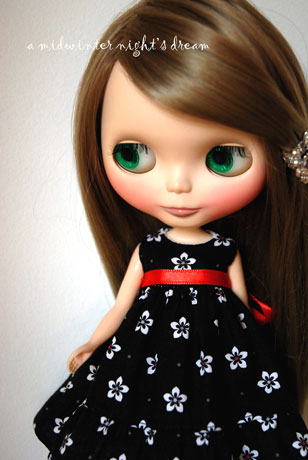 And more goodies! I've been having a hard time finding mini lalaloopsy here in Montreal.
Alice in Wonderland theme is super cool. I guess I gotta get my blonde Kenner to hold her, right?
And the Panda Pocky is already gone. It didn't last that long with me lol.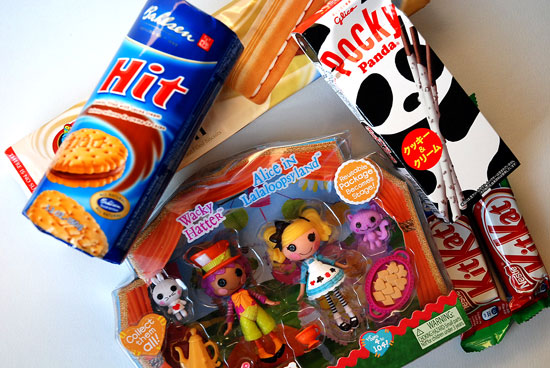 Thank you, S&Sちゃん。I am really hoping to meet you in person someday, hopefully soon!
I'll try hard to get back to dollie outfit making before your birthday comes...(。-_-。)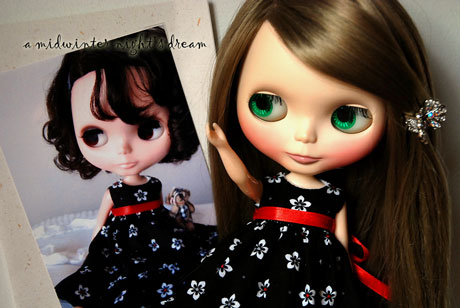 trackback URL
http://midwinternightsdream.blog133.fc2.com/tb.php/496-b563e7e5
trackbacks